PARC ESTA
08-11-2023: Updated Pricing for Parc Esta is now available.
27-03-2019: Comprehensive E-brochure
14-03-2019: Showflat opening
01-03-2019: Long awaited for Floor Plan released
28-02-2019: Detailed Site plan uploaded
The site was formerly a privately owned HUDC estate known as Eunosville. The site in District 14 is about 200 metres away from Eunos MRT Station.
This Enous new launch was transacted at $765 million to MCL Land. The land is 376,713 square feet for $909 per square feet / plot ratio. It has a huge frontage to Sims Avenue and Changi Road.
Parc Esta Developer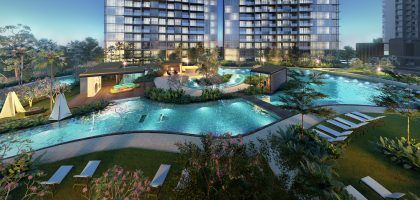 MCL Land was established as Malayan Credit Limited in 1963. Their core business was financing hire-purchase. Due to their scale, they were registered with the Singapore Stock Exchange in 1967. In 1969, MCL Land began its real estate business in Malaysia and Singapore for the past 50 years . They are also under the arms of Hongkong Land Holdings, which has a comprehensive portfolio of luxury residential properties in South East Asia. For instance China, Philippines, Thailand, Indonesia, Hong Kong, Vietnam, Malaysia and Singapore.
Margaret Ville and Parc Esta are the current residential development.
Parc Esta Location Map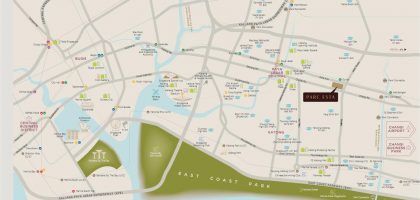 Parc Esta is on 900 – 916 Sims Avenue and this development a mere 200 metres to Eunos MRT Station. It is conveniently situated one MRT station to Paya Lebar Interchange (Circle and East-West Line), the new commercial centre in Paya Lebar.
The Parc Esta location is close to Paya Lebar Quarters, Paya Square, Kinex and SingPost. These malls provided needs and amenities to the community. For instance, our north direction is close to Changi Business Park, Tampines Regional Centre and to south direction, Raffles Place and Tanjong Pagar. Parc Esta location is a well centralized condo. It offers ease of travel for the residents easily.
Parc Esta Show Flat Viewing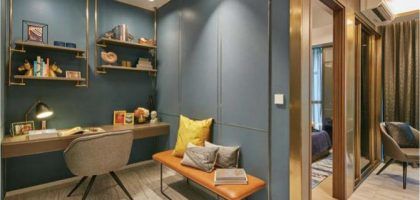 Parc Esta stood outstandingly in the East due to its trendy architecture. It is along Sims Avenue and Changi Road. This Eunos condo has 1,399 units from 1 – 5 Bedroom type totalling 9 towers of 18 levels in each tower.
The interior designer for Parc Esta Show Flat is by Ptang Studio Limited. Viewing of Sales Gallery with our Sales Consultant at +65 61001308 is encouraged.
The Show Flat has all bedroom type to view. All buyers will get Direct Developer Price & Discounts and no commission payable. Learn more on this condo, do chat with us.
Parc Esta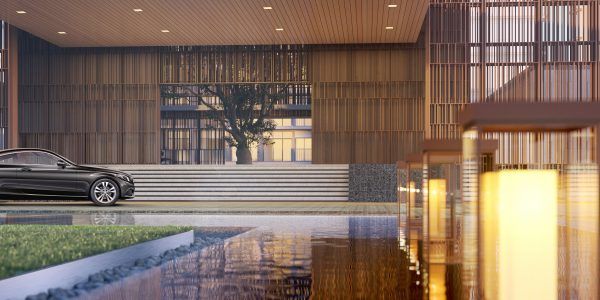 Parc Esta is the biggest land in District 14 with a total size of 376,716 square feet. This land was previously Eunosville aged 17 years. Parc Esta developer MCL Land bought Parc Esta condo for $765 million through collective sales tender.
There are 9 blocks of 18 storey with a total 1,399 residential units and 5 retail shops. All Bedroom type from size of 420 sqft – 1,604 sqft.
Parc Esta Price List on different bedroom type available.
Parc Esta Condo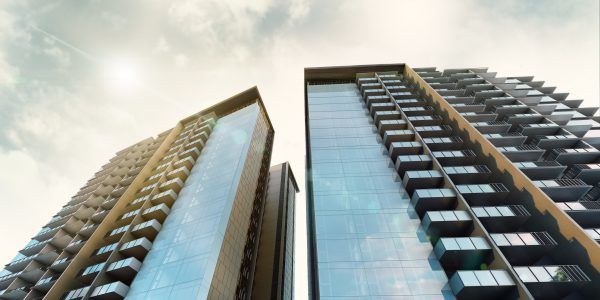 The compound is divided into Grand Parc, East Parc and East Parc. The Grand Parc offers a welcoming with soft calm ambience. The East Parc extends the openness of tropical water area with soothing rustling of the leaves. In addition, the attractiveness of countryside is a 50 metres swimming pool offering a relaxing ambience. The West Parc has a scenic lagoon offering 360 degree rhythm packed with activities for all generations bonding.
It is fun packed with facilities within the compound and Parc Esta TOP is targeting end 2022.
Parc Esta is a brand new luxury Condominium Development in the most sought after area of Singapore. This is considered to be the 4th most successful development in Singapore. Parc Esta at Sims Avenue is a 99 years leasehold project developed by very reputable developers named MCL land. This condo development site consists of 376,716 square feet area which comprises 1399 residential units and 5 commercial retail shops ranged from 1 to 5 bedrooms of different types and styles. The construction cost, marketing cost, and other costs will take the selling price to $1750 psf.
Parc Esta is constructed by the developer MCL Land Group, which is one of the well established and renowned developers and property players. MCL Land is listed in Singapore stock exchange under Jardine Matheson Group of Hong Kong Land Holdings since 1967. They have already experienced building quality and extensive real estate in Hong Kong, Malaysia, Vietnam, China, Thailand, Indonesia, Philippines, and Singapore for over 50 years.
In 2017, Parc Esta developer MCL Land Everbright Pte. LTD gets the grand opportunity to own this prime extensive site land through en-bloc sales. The other HUDC Eunoeville and Paya Lebar Estate will redevelop Parc Esta into 1399 units. The developer MCL Land has satisfied its customers and dedicated to providing quality homes with standard finishing to bring Long term Value. Their past record speaks for their work and commitment.
Parc Esta Location
Parc Esta is located in a very dynamic area of Singapore along Sims Avenue and Changi Road at District 14 near to Changi airport. It is also known as the former Eunosville en bloc site. This condominium development is situated beyond the road from Eunos MRT Station and on the edge of the PAYA LEBAR REGIONAL CENTER. This is very sought after area of Singapore due to amenities in proximity, this feature increases the value of an investment in this condo development. Parc Esta location is very strategic as it has several options in the vicinity. All the well known recent launches are also close to this residential condo at Sims Avenue Singapore.
Eunos MRT Station is the main reason of attraction to this exclusive condo because this MRT Station is very important as it is located on East-West Route, it serves the residents of Eunos States, Joo Chiat, and Telok Kurau. Parc Esta condo is just a few minutes away from Eunos Bus Interchange, and there are approximately 6 bus services available like 3, 50, 84, 382, 385, and M4. This condo is thoughtfully located along Sims Avenue, which is near to many prestigious schools, shopping centers, malls, business Hubs, transportation hubs, and leisure and conventional areas.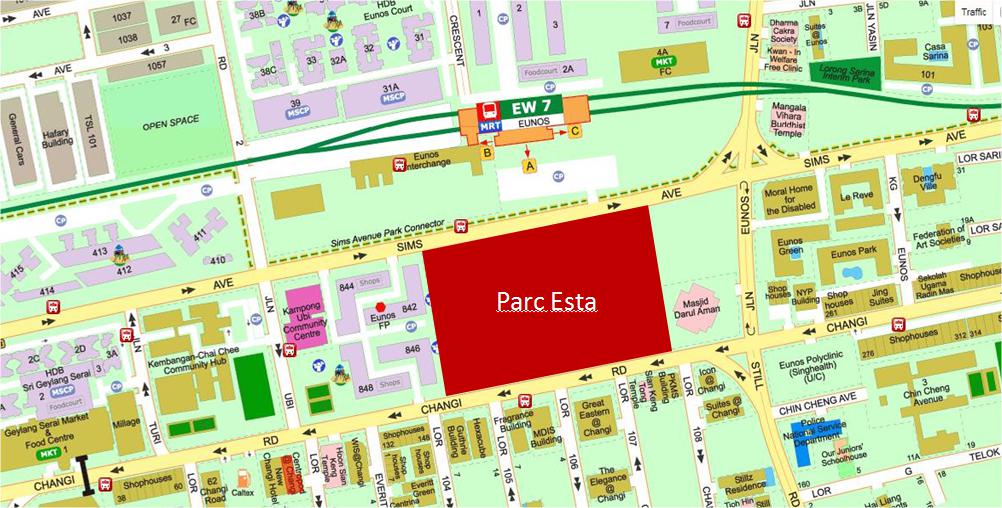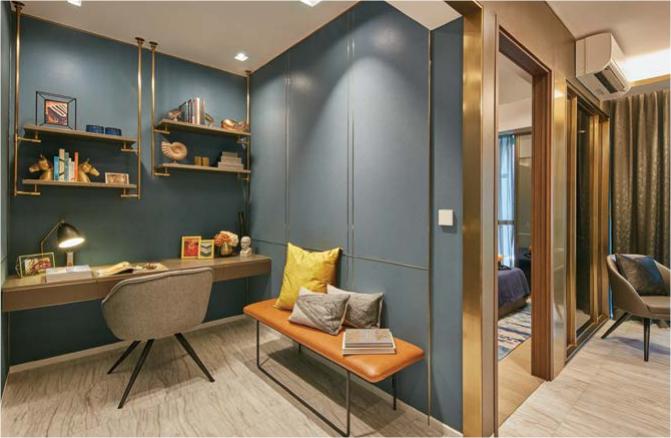 Parc Esta Project Details
• Project Name: Parc Esta
• Address: 822 -840 Sims Avenue/ Paya Lebar
• Developer: MCL Land Limited
• Type: Condominium
• Tenure: 99 Year Leasehold
• District: 14
• Site Area: 376,716 sq ft
• Configuration: 1,399 units+5 shops across nine 18 storey blocks
• Unit Types: 1 Bed, 1 Bed + Study, 2 Bed, 2 Bed Premium,
2 Bed + Study, 3 Bed, 3 Bed + Study, 3 Bed Premium,
4 Bed, 4 Bed Premium, 5 Bed
• TOP: Est 2023
Parc Esta Amenities and conveniences
Parc Esta site offers several amenities and convenience in proximity. This condominium is developed at Sims Avenue, which is a very extensive and important area of Singapore land due to a number of facilities, amenities, and business district nearby.
• Parc Esta Condominium has several MRT Stations in proximity, which is the major key point to attract people. EUNOS MRT Station (EW7) is approximately 0.18 km away from this exclusive condo development. Whereas, PAYA LEBAR MRT Station (CC9, EW8) is 1.11 km away from the condo. Moreover, KEMBANGAN MRT Station(EW6) is 1.14 km away, UBI MRT Station(DT27) is 1.38 km away, and MARINE PARADE MRT Station (TE26) is 1.68 km away from Parc Esta Condo.
• Close Proximity to several reputable and well-established schools and other educational institutes such as EUNOS Primary School is 0.75 km away from the Condo. Moreover, RAINFOREST BUSINESS COLLEGE is 0.14 km away, WINDSOR BUSINESS SCHOOL is 0.18 km away, HAIG GIRLS SCHOOL is 0.76 km away, and MAHA BODHI SCHOOL is 1.16 km away from this residential development.
• Several renowned Childcare Centers are available in the vicinity like CHERIE HEARTS KIDZ KINGDOM Pte.ltd is 0.13 km away from Parc Esta Condo. In addition, MY LITTLE GEM PRIVATE LIMITED is 0.38 km away, ACES MONTESSORI KIDZ CHILD CARE PTE. LTD is 0.56 km away, KIDDY CAMPUS is 0.60 km away, and MONTESSORI PRESCHOOL (KATONG) PTE. LTD is 0.81 km away from Residences.
• Different well known and extensive shopping malls are close to Parc Esta to serve residences and locals. Besides, JOO CHIAT COMPLEX is 0.58 km away, TANJONG KATONG COMPLEX is 0.99 km away, KEMBANGAN PLAZA is 1.09 km away, and PLQ MALL is 1.11 km away from the condominium.
• Moreover, many supermarkets are situated close to this newly launched Condo such as NTUC is 0.35 km away. In addition, another NTUC is 0.53 km away, the GIANT supermarket is 0.91 km away, and another GIANT is 0.99 km away from Condo.
• There are many leisure and recreational & CCs spots are available in proximity to Parc Esta for enjoyment. KAMPONG UBI CC is 0.26 km away, GEYLANG SERAI CC is 0.97 km away, JOO CHIAT CC is 1.17 km away, KAMPONG KEMBANGAN CC is 1.20 km away, and MARINE PARADE CC is 1.63 km away from this massive condo.
• Several Kindergartens are also in proximity to Parc Esta Condo such as PU HUI KINDERGARTEN is 0.37 km away. Moreover, MY LITTLE GEM KINDERGARTEN is 0.38 km away, PCF GEYLANG SERAI blk 11 is 0.44 km away, GREAT BEGINNINGS MONTESSORI PRE-SCHOOL is 0.60 km away, and CHILDREN'S VINEYARD KINDERGARTEN is 0.65 km away from this grand condominium development.
Parc Esta Facilities that Inclines:
• Grand Parc welcomes you to your magnificent residence at the grand entrance, which is similar to exclusive luxury 7-star Hotels. Walkthrough this relaxing atmosphere and then enjoy the calm and serene water with delicate lights and signature arrival lounge. Walk around the land to discover the Artium lounge and Garden lounge that set a view of serene Koi Pond at the Koi Pond lounge.
• East Parc is perfect for setting an evening time by walking around the oasis is relaxing than anything else. Moreover, the beautiful water of Parc Esta 50 meter pool area, the poolside areas, and other chilling lounges are created for your enjoyment and relaxation in this quiet & tranquil environment. Besides, the luxurious Club House is a spot to relax in a social living at parc Esta condo. Invite your guest or spend time with your family and friends at this poolside dining area and enjoy the shining water out there.
• West Parc allows you to take a dip into this 360-degree family Lagoon, which makes the activities smooth from pool merriment to the waterfront area, Barbeque spot, water fitness activity or beautiful quiet lounge is a truly a promising feature of Parc Esta development.
• Parc Esta is a new grand launch at Sims Avenue opposite to Eunos MRT. This Eunos Condo offers full premium condo facilities to residents.
• It offers residence to all whether its an individual, a couple, or a family. This condo has different types of apartments according to your needs and preferences.
• The versatile layout of Parc Esta will make you choose to enclose the kitchen to certain units.
• The kids' playground and swimming pool facilities are available at this condo with 24 hours of security.
• The study lounge is also available for readers to read in a calm environment.
• The gymnasium and Yoga deck facility is also available to maintain your fitness level and health.
• There will be a commercial retail shops facility.
• Carparking lots are also there for residents.
• Communal hall and dining facilities are provided to enjoy your meal with neighbors.
Parc Esta showflat facility is available for all.
Why Parc Esta
• Parc Esta is an exclusive luxurious condominium development at Sims Avenue opposite Eunos MRT station. It is one of the successful mega projects in Singapore with extensive facilities and amenities in the vicinity. This development has a unique and strategic layout with 1399 residential units and 5 commercial retail units.
• The propinquity of one of the latest malls a new launch named ONE KM Mall a mixed development in the PAYA LEBAR square zone is truly a source of attraction, as it has over 150 shops and 4 levels of food junction. It is 3 minutes of drive from the condo and comprises shops for different categories.
• Parc Esta's modular layout design is a center of interest at this point such as the balcony attached to the living room. Its appealing and delegate interior, quality fittings and finishing is the key attraction. There would be a smart home system and can choose to enclose your kitchen to a certain space.
• Geylang Serai is one of the oldest settlements in Singapore as it is full of heritage within the revamp shops, houses, and traditional food sold here. Proximity to Parc Esta, Geylang Serai has one of the largest wet markets and food markets such as the Geylang Serai market and food center. Across the road, there is some other food center that serves local cuisine. This area is famous for traditional food such as the Roti John and Putu Piring has bee serving for more than 2 decades now.
• Parc Esta is located at avenue 3 minutes away from the up and a coming project named Paya Lebar Quarter. This project is introduced to reduce the over crowed CBD and to provide jobs close to the residences and city centre. As this project generates employment opportunities and several amenities near the Condo, so this shall really boost the rental amount for Parc Esta. This would be a highly efficient and profitable investment because of this continuous development of this area.
• Condo development is strategically located close to many places of interest. This zone makes it very easy to travel via personal or public transport through Paya Lebar MRT and other means. The Eunos MRT Station is right opposite to Parc Esta and Eunos MRT station serves east-west line and Eunos bus interchange. Traveling from one place to another will never be the problem for Parc Esta residents as it is close to transportation hubs and MRT.
• Personal transport is really a breeze for residents of this development due to Pan Island Expressway(PIE) where drivers can get access via the Jalan Eunos Exit joining the Central Expressway(CTE) and Tampines Expressway(TPE). Other personal motorists can get access to the East Coast Parkway. This East Coast links to the Marina Coastal Expressway and Ayer Rajah Expressways toward the western region and Changi Airport towards the East of Singapore.
• Moreover, this former Eunosville site or Parc Esta land is close to many prestigious schools and other educational institutes such as Maha Bodhi School, The Tanjong Katong primary school, CHIJ School, St. Stephens School, The Tao Nan School, The Telok Kurau primary school, Kong Hwa School, Mansjuri secondary school, The Tanjong Katong secondary school, The Tanjong Katong Girls' School, The Chatsworth International School East Campus, The Canadian International School(Tanjong Katong campus) and the Global Indian International school. This would be one of the best reasons to choose Parc Esta at sims Avenue as your home.
Parc Esta Floor Plan:
Parc Esta has a unique and modular outlay, thus the floor plan and units mixes OF Parc Esta are mentioned below;
UNIT MIX NO.OF UNITS AREA (sqft)
• 1 Bedroom: (216) 420-549
• 1 Bedroom + Study: (116) 517-624
• 2 Bedroom: (193) 581-753
• 2 Bedroom Premium: (230) 700-861
• 2 Bedroom + Study: (124) 829-1023
• 3 Bedroom: (178) 904-1109
• 3 Bedroom + Flex: (126) 958-1119
• 3 Bedroom Premium: (90) 1023-1206
• 4 Bedroom: (54) 1119-1335
• 4 Bedroom Premium: (54) 1227-1410
• 5 Bedroom: (18) 1399-1604
• SHOPS: (5) 657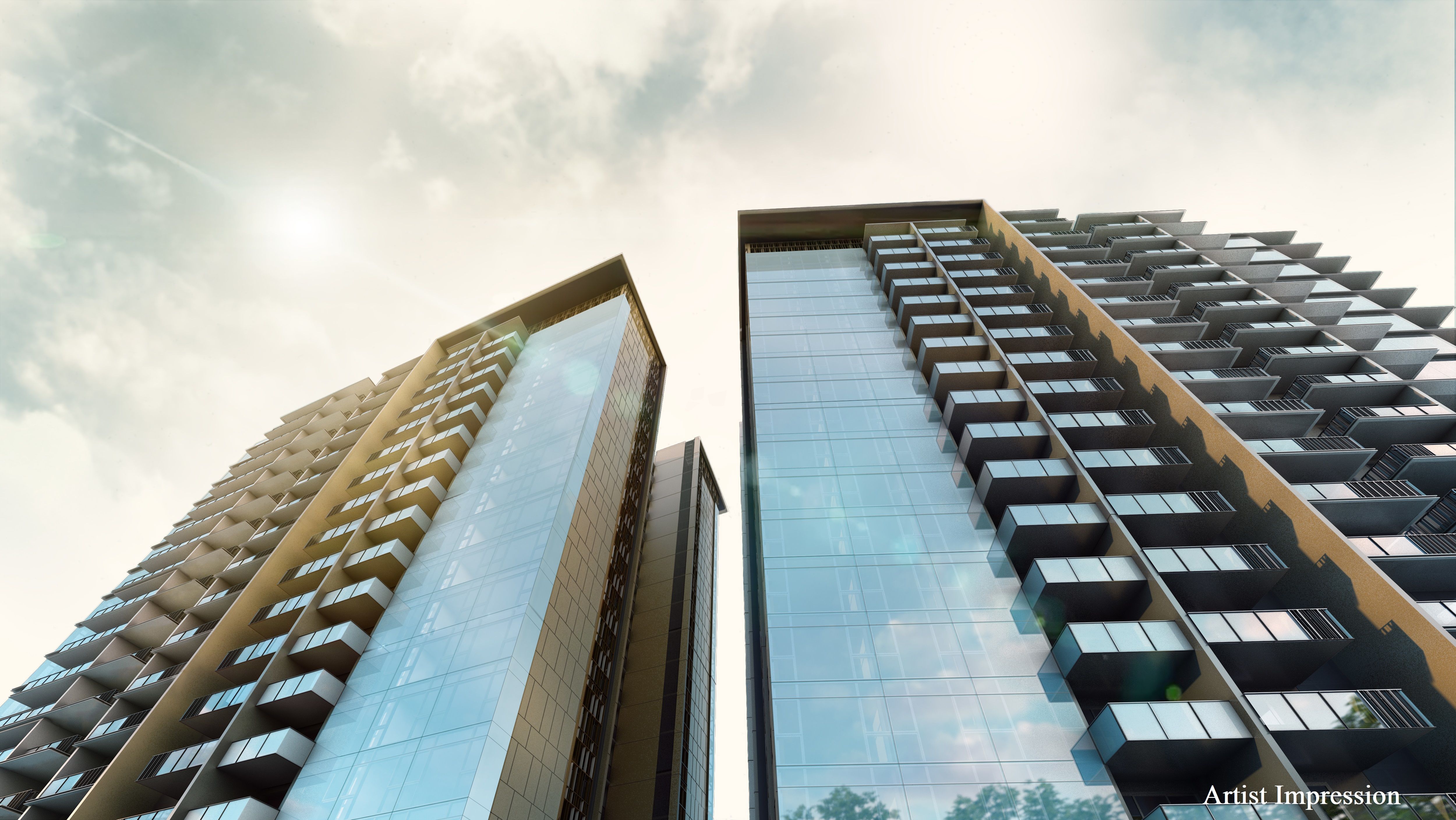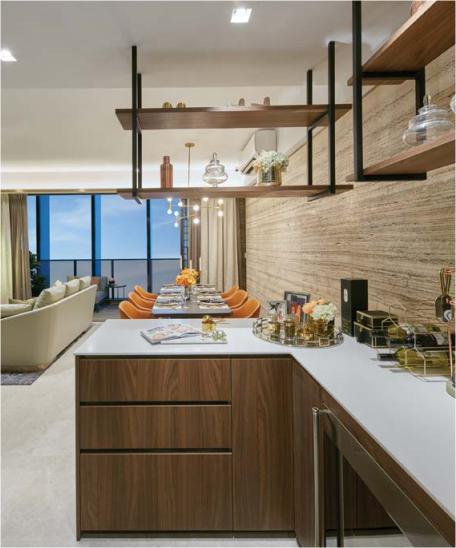 Parc Esta Price:
Parc Esta is one of the successful and tremendous developments of the ara, as its Parc Esta price estimates are as follows;
UNIT MIX PRICE
• 1 Bedroom: From $793,000 and UP !
• 1 Bedroom + Study: From $911,000 and UP !
• 2 Bedroom: From $1,067,000 and UP !
• 2 Bedroom Premium: From $1,201,000 and UP !
• 2 Bedroom + Study: From $1,302,000 and UP !
• 3 Bedroom: From $1,416,000 and UP !
• 3 Bedroom + Flex: From $1,490,000 and UP !
• 3 Bedroom Premium: From $1,542,000 and UP !
• 4 Bedroom : From $1,808,000 and UP !
• 4 Bedroom Premium: From $2,000,000 and UP !
• 5 Bedroom : From $2,442,000 and UP !
Parc Esta Showflat
You can book your Parc Esta showflat appointment to discover the Parc Esta personally.
Secure An Appointment
To view Showflat plus Get Maximum VVIP Discounts (Only For Limited Period), Developer Price & Printed Hardcopy Brochure.
OR
Fill in the form and receive the Parc Esta Price, a copy of E-Brochure and the Latest News Updates!
No spams allowed.